Ms. Avila's Kindergarten 2019-2020
Welcome to the 2019-2020 Kindergarten School Year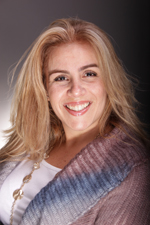 My name is Alina Avila. I have been teaching Kindergarten since
September 1999. I graduated from Saint Peter's College
with a Bachelor of Science and a Masters in Urban Education.
I enjoy working with children and helping them reach for their
dreams through their education. An education should empower
a child and help him or her make a positive contribution to our world.
I love teaching kindergarten because it is truly a life-long adventure.
It is exciting, ever changing and never boring.
I look forward to getting to know all of you this school year!
"Surround yourself with people
who take
their work seriously,
but not themselves,
those
who work hard and play hard."
Posts